I'm not gonna waste your time trying to go through the snooze-fest that was the American Music Awards. I didn't even finish watching the show because it was just that bad! However, there were two bright spots in the mix, Nicki Minaj's dress and Chris Brown's performance.
I just loved the ball gown (Oscar de la Renta; Shoe, McQueen) Nicki Minaj wore as she recevied her two AMA awards -
Favorite Hip Hop Artist
and
Favorite Hip Hop Album.
However, I hated her curly-Sue-esque wig. Ughh! I like my Nicki with straight black hair. But she looked good nonetheless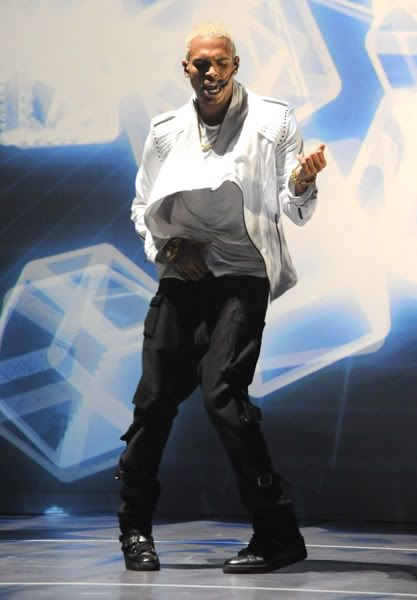 The next bright spot in the show was Chris Borwn's performance of
I Want It All/Say It With Me.
Even Chris' performance attire was quite cutting edge and fly. Chris' structured harem pants and white leather jacket gave me Michael Jackson updated. Loved it!
Now, Chris' performance was one for the books. Last week he had some problems, vented on twitter, and eventually suspended his account. Sadness. But, the consumate professional, Chris wowed the crowd with a stirring ballad and an upbeat pop/dance record. He used Beyonce-esque digital special effects to enhance his performance. Take a look below - clearly he put his heart in this show: