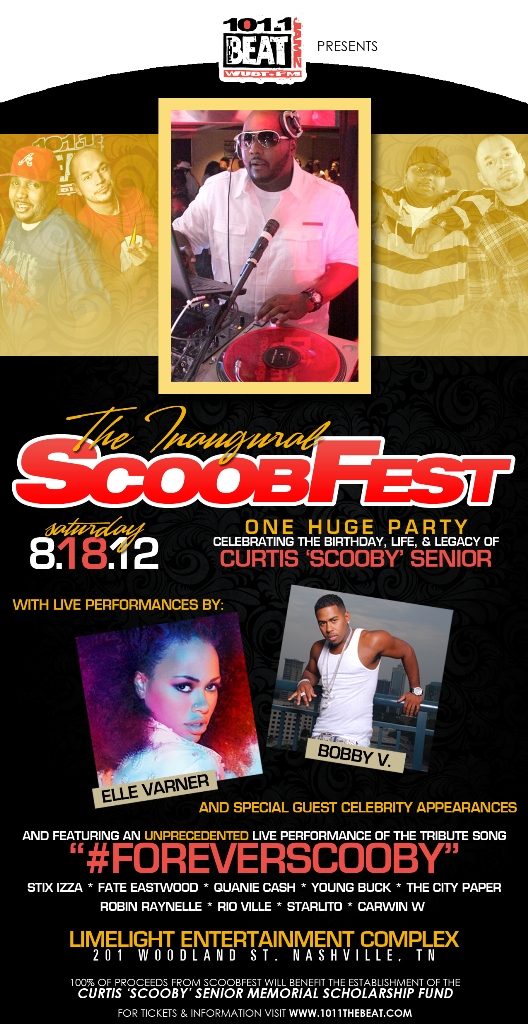 Make sure to support the 1st (soon to be annual) Scoobfest on Saturday, August 18 at Limelight. The event will raise funds and awareness for
Curtis 'Scooby' Senior Memorial Scholarship Fund
and will feature performances by Elle Varner and Bobby Valentino. Oh yeah, there will be a live performance of the tribute track #FOREVERSCOOB featuring various Nashville hip-hop all-stars. This is a great event to pay tribute to Scooby, popular DJ for 101.1 The Beat, who passed away recently. His legacy will live on through friends and fans as we celebrate his life on August 18.
Tickets are only $15 and the show is sure to sell-out.
Get your ticket today
!